It has never been a more important time for SELF-CARE.
Healthcare systems around the world are facing unprecedented challenges with a marked increase in demand, the resurgence and rise of communicable and non-communicable diseases and illnesses, including those related to ageing and lifestyle, meaning multi-year backlogs and a tremendous burden on the healthcare sector globally, with facilities and workers overloaded and strained to their limits.
Aging populations and mounting healthcare expenses pose financial challenges for families and social systems.
Obesity, with insulin resistance leading to diabetes continues to expand around the globe as a significant morbidity.
Adverse drug reactions are annually resulting in millions of deaths with an estimated $1 trillion cost to national health budgets.
Tyson & Blake are making an impact to address these challenges by investing in innovative companies empowering the transition from healthcare to SELF-CARE.
The World Health Organisation (WHO) defines self-care as "the ability of individuals, families and communities to promote health, prevent disease, maintain health, and to cope with illness and disability with or without the support of a healthcare provider". In other words, self-care is essentially the practice of allowing individuals to manage their wellness efficiently and to coordinate with healthcare experts when needed.
The United Nations' Sustainable Development Goals call for GOOD HEALTH AND WELL-BEING FOR ALL, as ensuring healthy lives and promoting well-being at all ages is essential to sustainable development.
As the International Selfcare Foundation illustrates, there are Seven Pillars of SELF-CARE: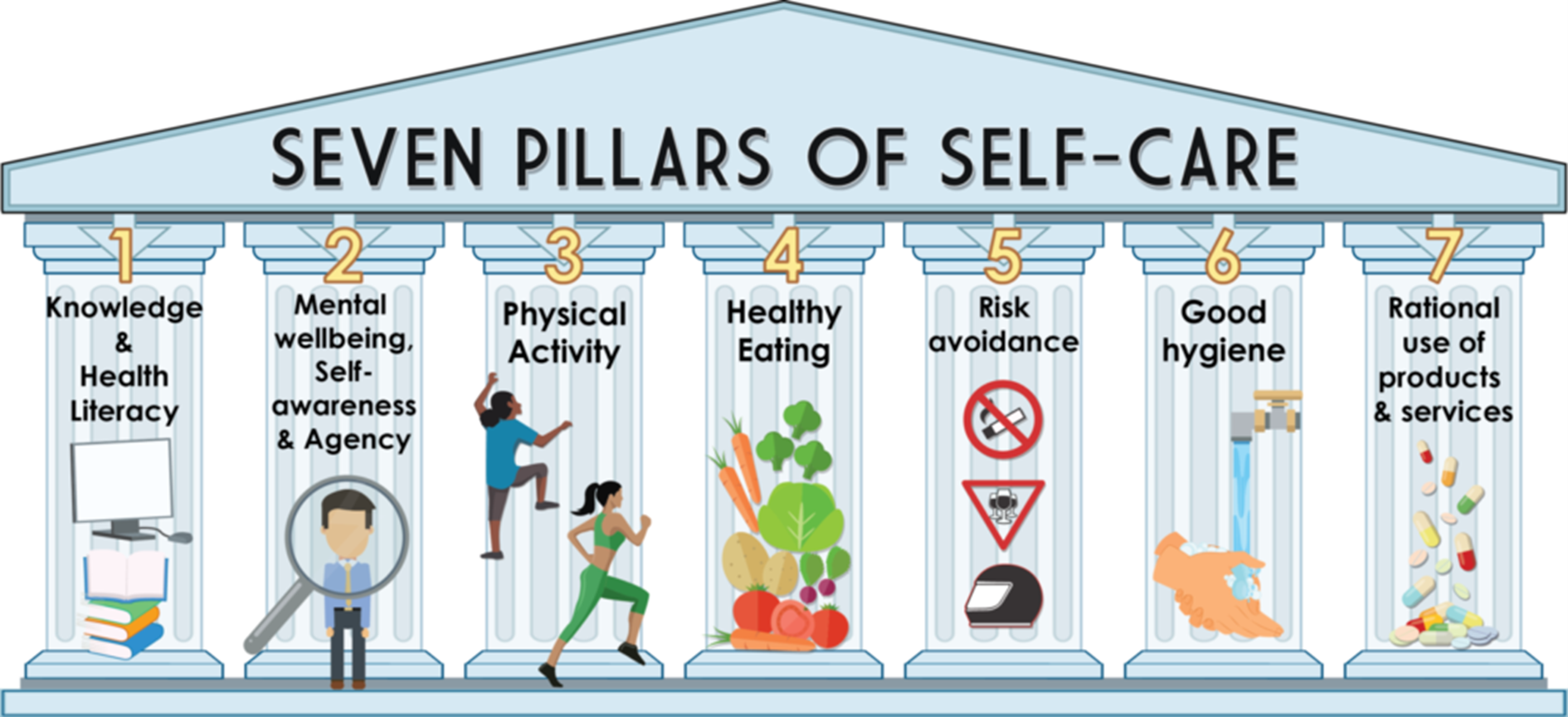 The Seven Pillars of SELF-CARE, including physical activity, healthy eating and mental wellbeing are important for personal happiness and fulfilment, and critical for development of businesses, cultures, economies and societies. Clearly self-care and professional health care need to work together to be effective and ensure successful outcomes.
The global wellness market is healthy and growing.
According to one survey by Healio, 80% of participants intended to be more mindful about regular self-care practices; however, 46% reported struggling to find ways to maintain their physical, mental and spiritual health. Most (64%) reported being focused on their mental health now more than ever and 44% desired more guidance and support for practicing self-care.
In every category surveyed by McKinsey, more consumers said they were going to spend more on wellness:
Consumers are shifting toward services that address physical and mental health needs, with a substantial majority prioritising personalisation now more than they did two or three years ago. The shift to digital channels is happening at the speed of "a decade in days."
KPMG sees the following levers of change and key trends in the coming decade: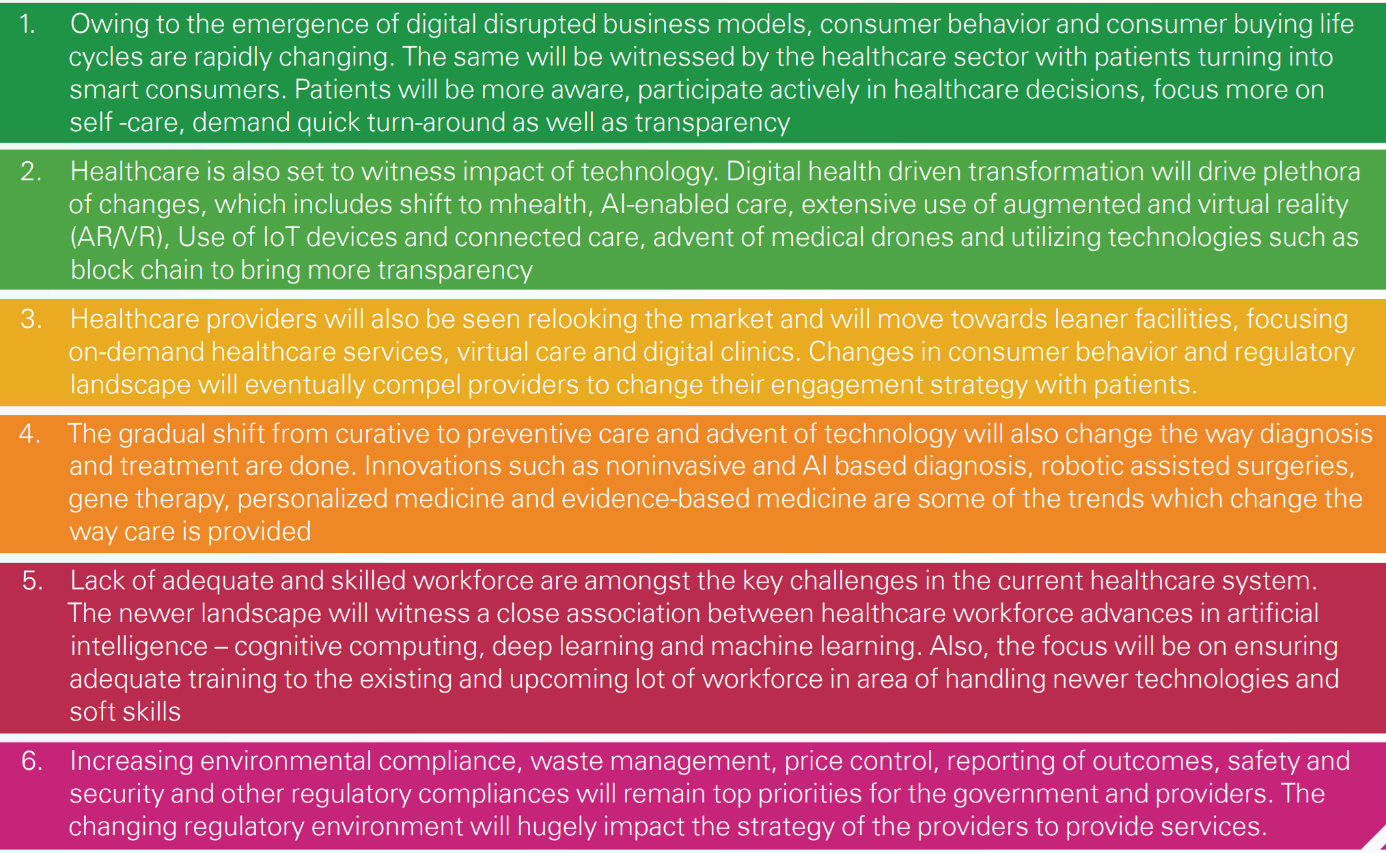 Investment in the sector has increased significantly in recent years, with market valuations expected to exceed $2 trillion by 2025.
Tyson & Blake is particularly focused on preventative approaches and technologies. From AI-driven analytic, diagnostic, monitoring and screening systems to mental strength training, motivational enablers and nutritional planning across B2C, B2B and B2G, we are investing in the next generation of innovative early-stage businesses leading the transition from dependency on antiquated expectations of healthcare to independent, personalised SELF-CARE.
Tyson & Blake's investments will help deliver on WHO's expectations to:
– "Strengthen national institutions to maximize efficient use of domestic resources for health;
– create health sector innovations, including by catalyzing digital and mhealth approaches;
– and improve access to medicines and interventions through optimal interfacing between health systems and sites of health care delivery."
Tyson & Blake's leadership team and inspiring founders and innovators look forward to meeting new investors and potential partners excited about new opportunities in empowering, preventative SELF-CARE.
Let's work together to make it happen!